Welcome to a destination buzzing with activity, people and new energy.
A place for everyone in Boston and beyond to visit and enjoy.
A soaring achievement that welcomes you to the world's new waterfront.
Elevating Boston.
We're advancing
Boston's

waterfront.
We want

you

to join us.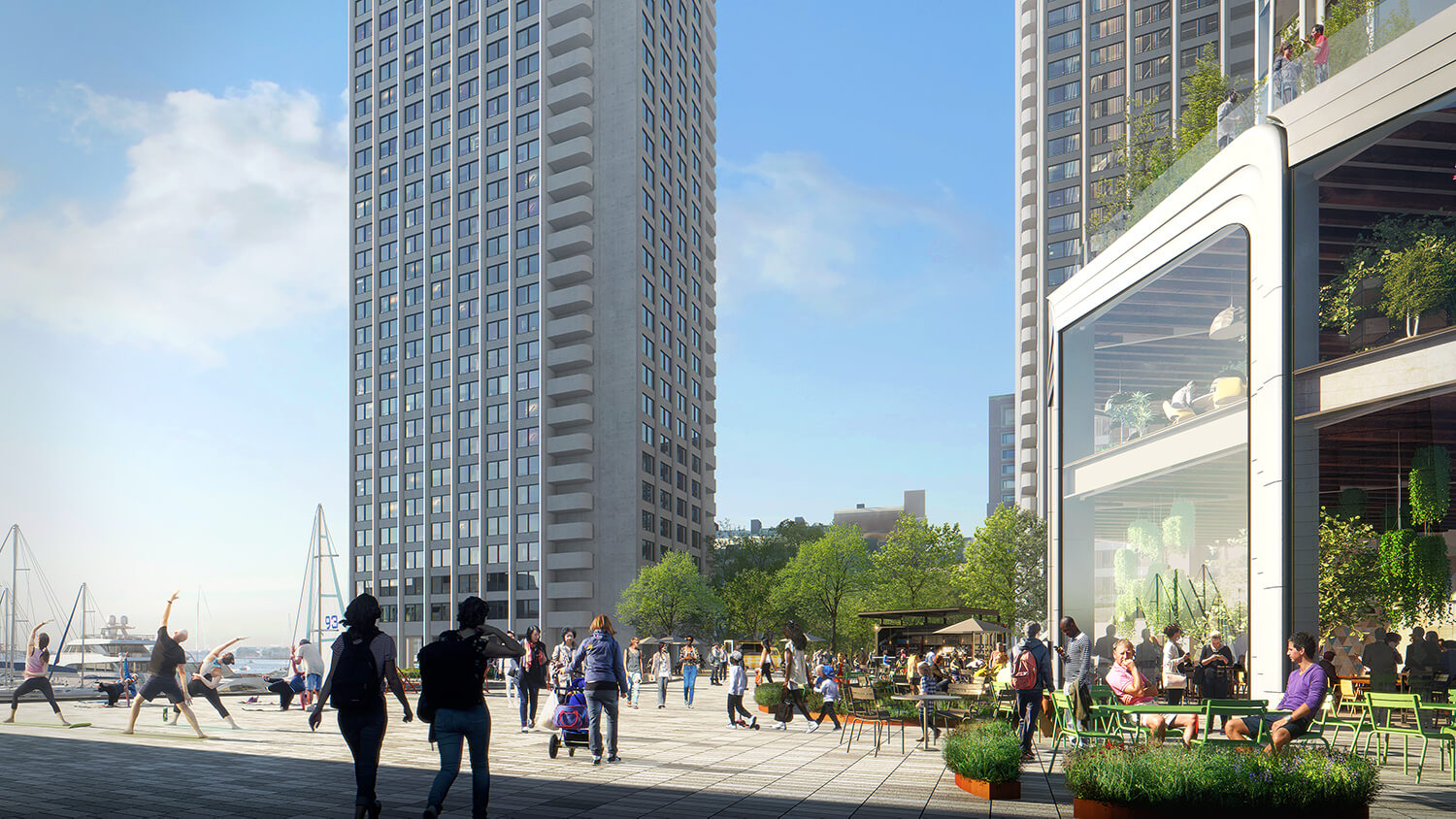 It's time to tear down the garage on the Downtown Waterfront and elevate the future of Boston. That starts with a 21st century vision that elevates splendor and sustainability alike. Elevates access with a goal to be a world-class destination for all to enjoy, all year round. And combines cutting-edge design with a grand public gathering place to elevate ingenuity, activity, and above all, community. This is The Pinnacle at Central Wharf.

View the gallery
View the press release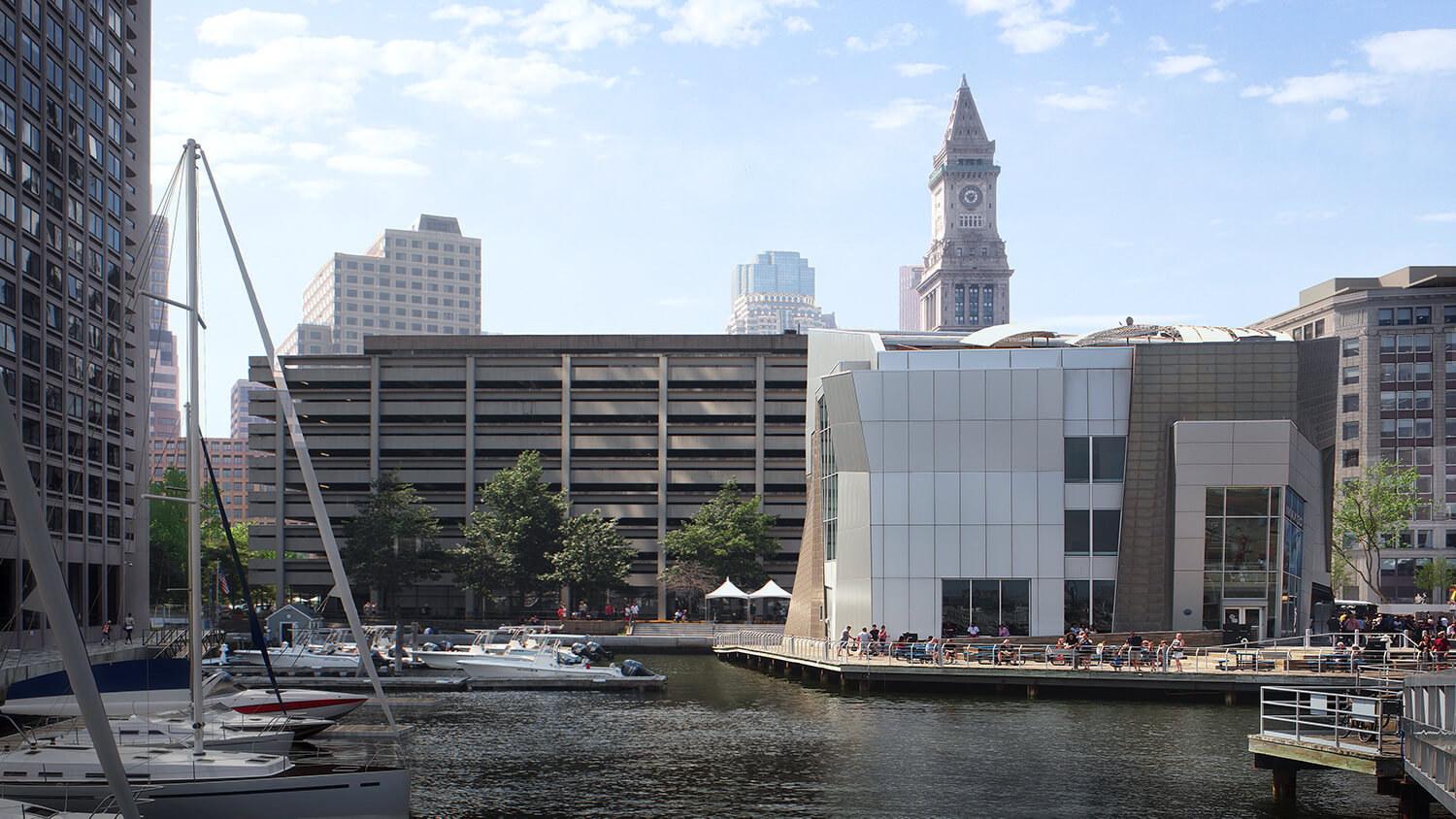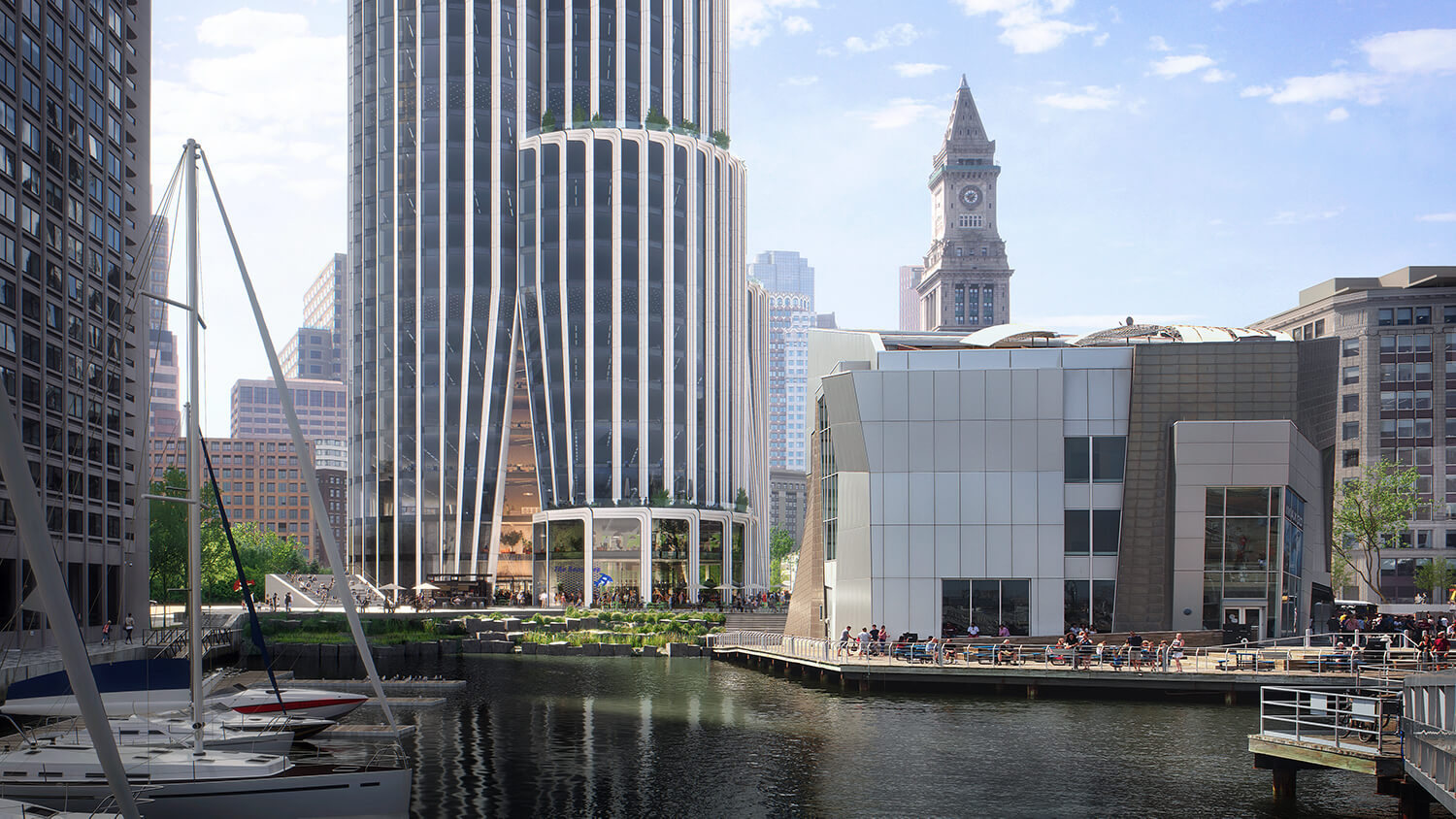 A commitment to properties that enrich our
community.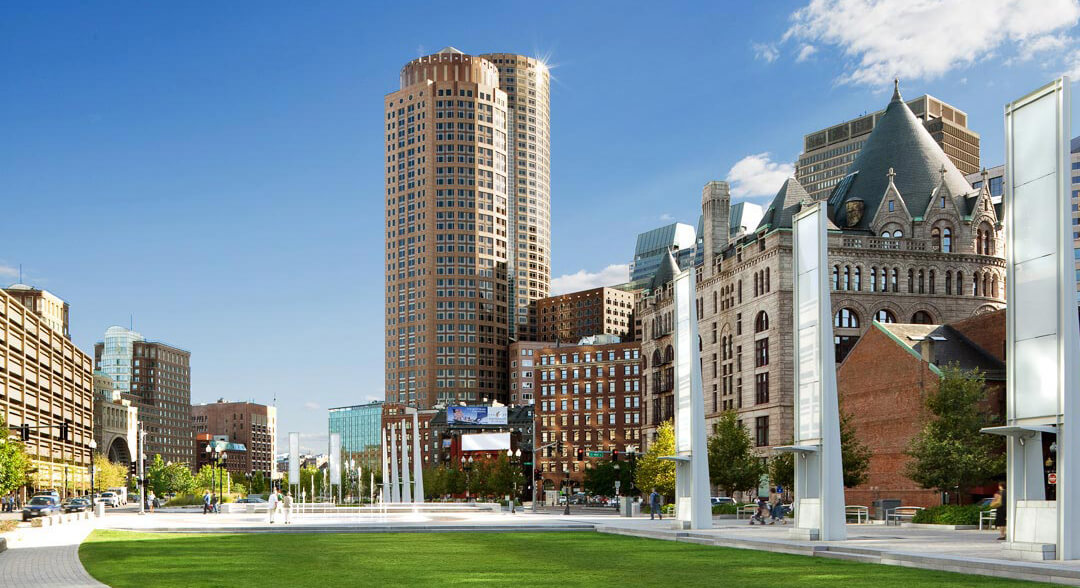 A multi-generational family business with deep Boston roots, The Chiofaro Company has made the Downtown Waterfront our home for over 30 years. In that time, we've strived to ensure that our flagship property at International Place is not only a fixture on the skyline, but also a fixture in the community. Now we're turning our attention across the Greenway with the same civic pride and personalized commitment to quality that Bostonians expect and deserve. Our people are our strength and your neighbors. So connect with us. We'd love to hear your ideas and feedback on our project.
Get to know us!
Maddy Cammarata
Maddy Cammarata is the Queen Bee of Boston property management and a 30-year employee of The Chiofaro Company. A North End native, Maddy's favorite pastime is deep-sea fishing — which isn't surprising, given that her father was a commercial fisherman operating out of the area now known as the "Seaport." She is the Company's undisputed #1 "fixer," and is also the most likely to be found at Republic Fitness for a 5:00 a.m. workout.
Rob Caridad
Rob Caridad arrived in Boston almost 25 years ago as a college freshman and has never looked back. A former Air Force Judge Advocate who cut his teeth in real estate at one of this city's premier law firms, he is now Project Manager for The Pinnacle at Central Wharf. Rob can frequently be found wearing an obscure ballcap while walking with his family along the Greenway and Harborwalk, and his passion for hockey jerseys is matched only by his passion for great public spaces.
Don Chiofaro
Don Chiofaro is the founder and president of The Chiofaro Company, a grandfather of five, and a passionate student of history, hot yoga and the Italian language. While best known as the developer, owner and manager of International Place, Don's real estate development résumé also includes an M-1 Abrams tank simulator facility in Daytona Beach, two of the first technology parks in the I-495 Corridor, and a state-of-the-art biotech facility at a Gilded Age estate in Ipswich.
Don Chiofaro, Jr.
Don Chiofaro, Jr. is a father of three and, in his spare time, serves as the Company's Vice President and Project Manager for The Pinnacle at Central Wharf. A one-time college linebacker (and current slow-pitch softball star), "Duna" has overseen millions of square feet of leasing at Chiofaro properties, including several groundbreaking retail and technology leases that put International Place at the forefront of the ongoing "reinvention" of Boston's traditional Financial District into a vibrant 24/7 community.
Steve Houle
Steve Houle is the Company's Chief Financial Officer and, perhaps more importantly, its Director of Good Taste. Steve resides in the South End, and always has the last word on financial matters, accounting processes, employee benefit plans and furniture selection for the International Place lobby. Keep an eye out for Steve on his twice-daily Starbucks runs.
Steve Mitchell
Steve Mitchell recently celebrated his 30th year with The Chiofaro Company. As the Company's "construction guru," Steve is the consummate problem solver. His work in relocating the Central Artery High Street ramp not only unlocked the development of Two International Place, but also earned a design award from the American Consulting Engineers Council. When he's not building something, Steve can be found on a golf course or babysitting his three granddaughters.
Jackie Rock
Jackie Rock resides in Charlestown and bleeds Holy Cross purple. Now in her second decade with The Chiofaro Company, she is the heart and soul of the leasing & marketing team; maintaining responsibility for all office and retail leasing at International Place. An avid skier and devoted mom, Jackie can be found at Mt. Tremblant on winter weekends and at all manner of playgrounds year round.
Contact Us
The Chiofaro Company
One International Place
Suite 4600
Boston, MA 02110